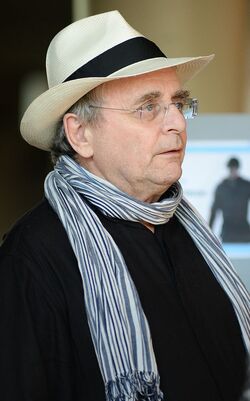 Sylvester McCoy
(born:
Percy James Patrick Kent-Smith
: August 20, 1943) is a Scottish actor who is best known as the role of the seventh incarnation of the Doctor in the long-running science fiction television series
Doctor Who
from 1987 to 1989 – the final Doctor of the original run – and a brief return in a television film in 1996 and the wizard
Radagast
in Peter Jackson's
The Hobbit
trilogy.
Ad blocker interference detected!
Wikia is a free-to-use site that makes money from advertising. We have a modified experience for viewers using ad blockers

Wikia is not accessible if you've made further modifications. Remove the custom ad blocker rule(s) and the page will load as expected.